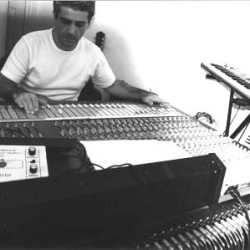 (Producer/Programmer)
At the heart of production, Simon possesses the quality of seeing the big idea. Exploring the full potential of your song and turning the arrangement into something fully-formed and focussed.
Sound design, programming and vocal arrangements are his forte as prime collaborator with Dallas.
With a wealth of experience as production head at Belair, Back Beach & Studio 52, Simon has worked on a plethora of albums for major and independent release.