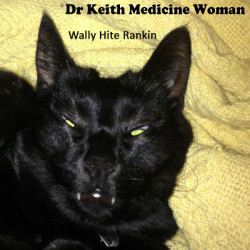 Get ready for the earth tremors and shakes of Wally Hite Rankin on the EP -  Doctor Keith Medicine Woman. This debut release comes in volumes of light and shade.
1  I,I,I
2 Share My Light
3  Where You Lie
4  Wrecking Ball
5  Wont Tell You a Lie
6  Walking
7  Sweet Olivia
guitars, lefthand piano, tac-bass, shakers, vox – Wally Rankin
drumkits, shakers – Paul Richards
bass, keys, harmonies – Dallas Cosmas
harmonies –  Nicole Douglas
Engineering - Wayne Rintoul
Produced by Dallas Cosmas
Released March 2015
A Prototype Musique Production.