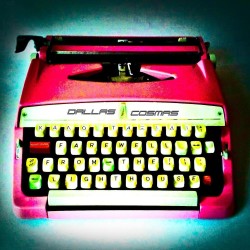 Following the critically lauded previous releases comes Dallas' next step featuring the same creatively free thinking Prototype team, climbing to the #1 position on Twitter streaming charts and remaining in the Top 40 for over 2 months.
Intense songwriting, reflecting on personal loss and the aftermath – This is Farewell From The Lighthouse.
1. From This Place
2. Things We Said
3. Where Did You Go
4. Fallen Day
5. Singapore
6. Dragonfly
Dallas Cosmas – Vox, Bass, Guitars, Keys
Paul Richards – Drums
Simon Segal – Keys, Guitars, Treatments
Bindy Cohen – Drums
Wayne Rintoul – Backing Vox
Evan Englezos – Piano
Nathalie Cosmas – Snap
Sophia Cosmas – Layout
All songs © 2015 Cosmas
Recorded by Segal/Rintoul
Dedicated to our dear ones. Once here, now dissappeared.